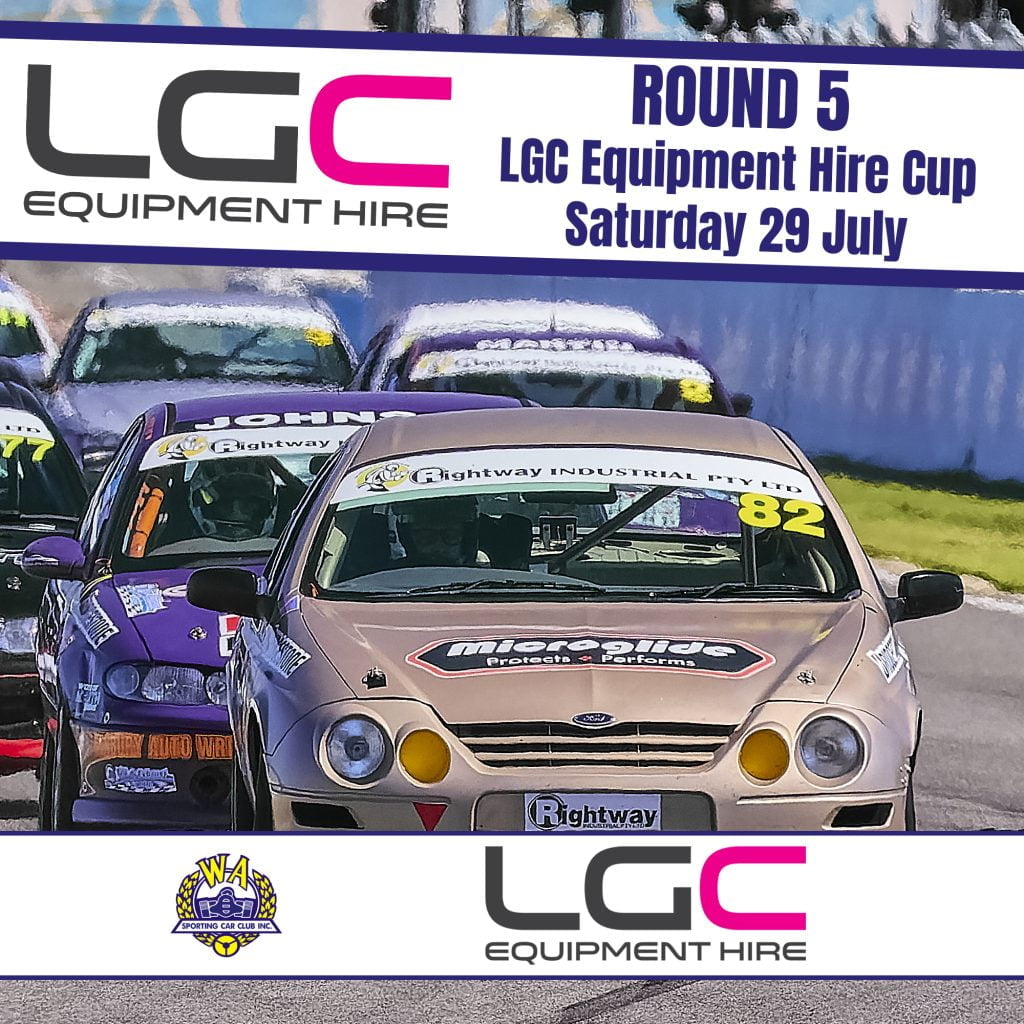 Round 5, the LGC Equipment Hire Cup is here at CARCO.com.au Raceway featuring the Saloon Cars and Production Cars Enduro!
Secure your spot now through the Motorsport Australia Portal and be part of the action.
The LGC Equipment Hire Cup is almost a complete tin top takeover with Holden HQ, Improved Production Cars, Street Cars, WA Muscle Cars, Sports Cars, Sport Sedans, Saloon Cars, Production Cars and the only open wheel category Formula Vee.
Calling all spectators! Mark your calendars for Saturday, 29 July and enjoy a day of motorsport action for just $10 per car. With the next Race Meet scheduled for September, it's a bit of a wait, making the LGC Equipment Hire Cup even more enticing. See you there!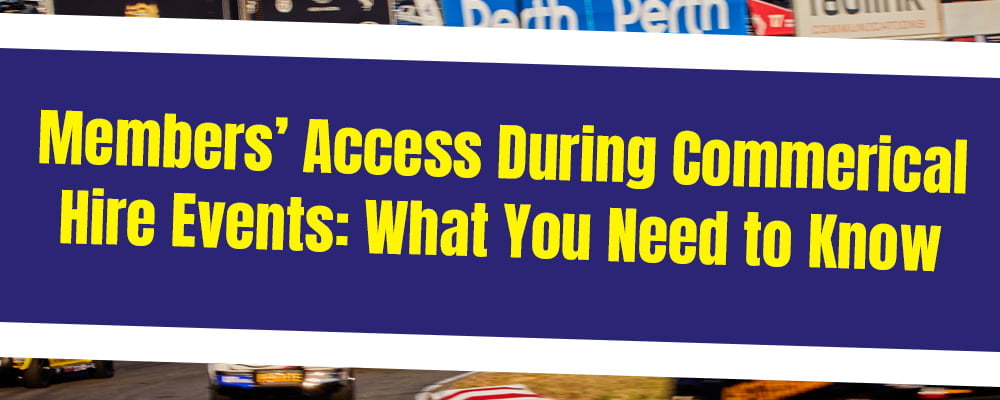 As members of the WASCC, we want to inform you about the access arrangements to CARCO.com.au Raceway for commercial hire events.
During commercial hire events, excluding the Supercars event, we want to ensure that you have the opportunity to access your garages and trailers. However, we kindly request that you remain mindful and respectful of commercial events and follow some guidelines:
1. Access to Garages or Trailers: Members will have access to their garages or trailers unless stated otherwise by WASCC. We appreciate your cooperation in not interfering with the event setup, event running, or event tear-down while entering or leaving these areas.
2. Communicate with Event Promoters: In case Gate 11 to the paddock area is closed or access is temporarily restricted, please park your vehicle and walk into the paddock area to approach the event promoters present at the venue. They will assist you in finding the best way to reach your garage or trailer without causing any disruptions to their event.
3. Security Instructions: Some commercial hire events may have dedicated security personnel. It is essential that you adhere to their instructions and respect their guidance to ensure a safe and enjoyable experience for everyone.
By working together, we can strike a balance between our members' needs and the successful execution of commercial hire events. As always, if you are planning to access the venue on the weekend, please reach out to our office at 08 9306 8022, and we will be more than happy to assist you.
Thank you for your cooperation!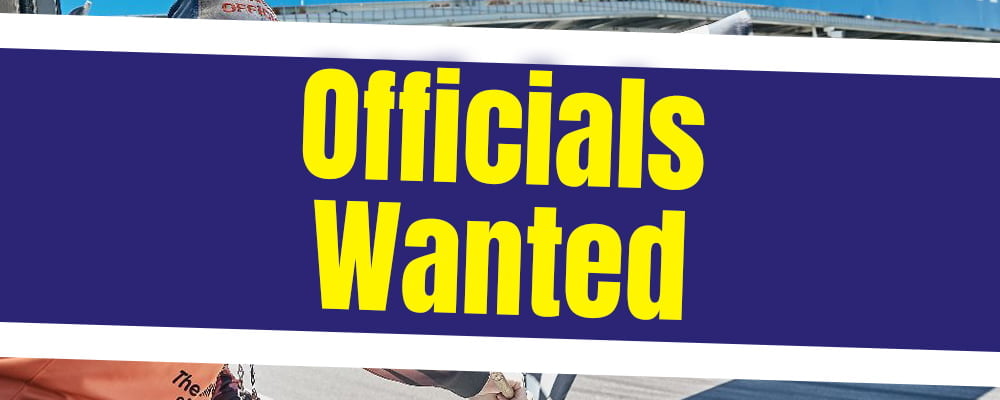 Attention all members! If you're not racing this weekend, come and be part of the action up close as an official. If you're interested email officials@wascc.asn.au.
For more information, visit the offical section on our website, email officials@wascc.asn.au, or call the office at (08) 9306 8022 for all our official opportunities.
Current officials can take advantage of upskilling opportunities through the Motorsport Australia Member Portal. Contact the office (08) 9306 8022 or email officals@wascc.asn.au for details.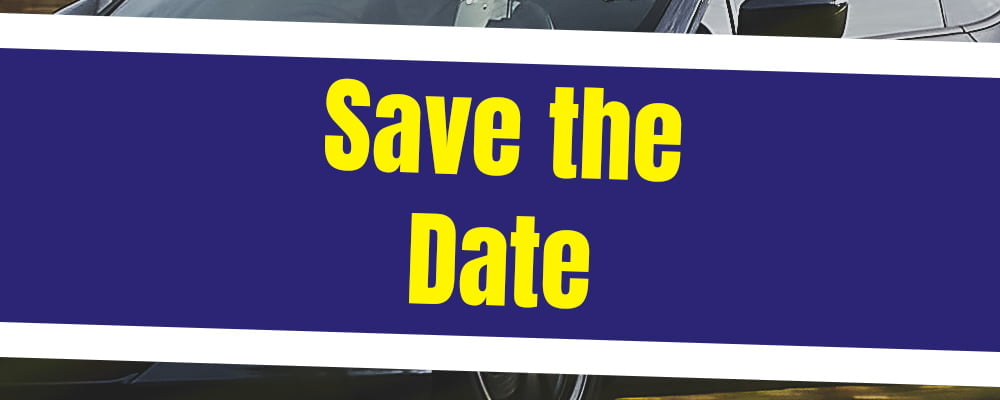 International Festival of Speed: Saturday, 30 September 2023 at CARCO.com.au Raceway
On Saturday, 30 September, join us at CARCO.com.au Raceway for the International Festival of Speed. Experience Perth's most unique cars, taste some of WA's best wines and food, plus enjoy a host of exciting activities. Stay tuned for more information, and don't miss out on this unforgettable event!
Club's Sundowner: Sunday, 19 November 2023!
Join us as we celebrate the outstanding achievements of our members. The event promises to be an appreciation of well-deserved accolades.
Annual General Meeting (AGM): Friday,15 December 6:00 PM at McCrackan House