VOLUNTEERING AND OFFICIALS
YOU DON'T HAVE TO BE BEHIND THE WHEEL OF A RACE CAR TO EXPERIENCE THE ADRENALINE OF MOTORSPORT! BECOME A VOLUNTEER MOTORSPORT OFFICIAL AND JOIN THE MASSIVE COMMUNITY THAT HELP MAKE MOTORSPORT EVENTS HAPPEN.
For each event that the WASCC conducts at CARCO.com.au Raceway we require between 30 (Tarmac Sportz) and 100 (State Race Meeting) volunteer officials. These officials fulfil numerous and varied roles such as scrutineering, timekeeping, grid marshals, pit lane marshals, flag marshals, fire and recovery crew, radio channel communicators, event administration, race control and more.
Enthusiasm for the sport and an ability to think on your feet are the only pre-requisites needed. Age is no barrier – we have volunteers of all ages from 16 to over 70 years of age. Training will be provided by Motorsport Australia and the WASCC, with an opportunity to upskill and move into other roles if desired. There is no regular commitment expected! Volunteer officials indicate to the WASCC which events they are available for.
There are just three easy steps to becoming a volunteer official – so what are you waiting for?
STEP 1. CONTACT THE CLUB AND REGISTER
Indicate your interest in becoming a volunteer official at the WASCC by completing our online registration form here. This allows us to discover what roles you'd be suitable for, alert you to upcoming officiating opportunities and assist in guiding you through the next steps.
STEP 2. APPLY FOR A MOTORSPORT AUSTRALIA GENERAL OFFICIAL'S LICENCE
All our officials are part of the Motorsport Australia National Officiating Program which is responsible for the grading, licensing, training and recognition of volunteer motor sport officials.
Being a Motorsport Australia Official means your qualifications are recognised with Motorsport Australia affiliation with the FIA, so not only can you volunteer for the WASCC but if desired, you will be eligible to be a motorsport official for other events such as the Formula 1 Grand Prix, Supercars, Targa West, Off Road Rally, Phillip Island Classic and Motorkhana.
To gain your General Official's licence from Motorsport Australia is very easy and involves completing an online training module. The module takes approximately 20 minutes to complete.
To sign-up and be sent the training module, please sign up at Motorsport Australia by clicking here.
STEP 3. NOMINATE FOR YOUR FIRST EVENT
Once you receive notification that your application has been approved, you can allocate yourself to events you'll be available for. We'll email you with further information on how to prepare for the day and the schedule closer to the event.
Thank you for considering volunteering at the WA Sporting Car Club.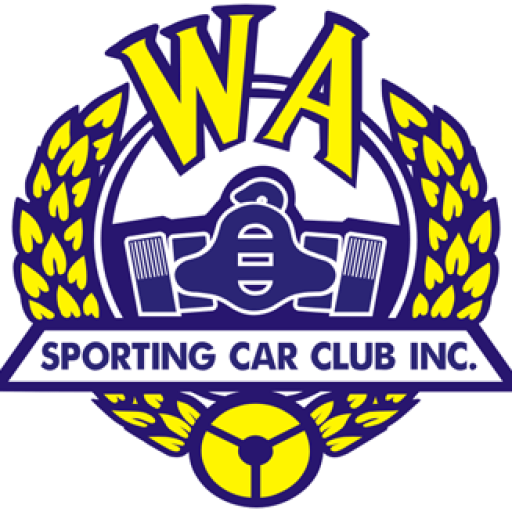 Get close to the action
Where else can you be in the thick of the action? Assist with some of the state's biggest motorsport events. All that is required is your time.
Be part of a team
Be part of an effective, highly motivated, professional and respected team. You will become a member of the officiating family and meet people from all walks of life.
Gain skills and experience
Receive free training and development opportunities plus on-the-job experiences and mentoring that can broaden your skills.
Choose a role that suits you
There's such a variety of roles in motorsport that there is certainly to be one that suits your skills and interests!
Give back to the community
Motorsport plays an important part in bringing the community together and developing driver skill amongst the young. A motorsport official can facilitate this in a real and meaningful way.
Have fun!
The best reason for becoming a volunteer motorsport official – it's lots of fun!
Not sure of the types of roles available on event day? Have a look at the list below.
Flag Marshals – Run by the Wanneroo Flag Marshal Association (WFMA), Flag Marshals are an integral part of any Motor Racing meeting. They are additional "eyes and ears" to the drivers, which helps them compete as competitively and as safely as possible. Using various coloured flags, signals and warnings are conveyed to the drivers on the circuit while they are practicing, qualifying or racing. Flag Marshals are as close to the action as you can get (without being in the car!!).
Pit Lane–These Officials control all vehicle and personnel movements in Pit Lane to ensure the safety of all. Pit lane Marshals also attend any incident in Pit Lane or on the track during the start of an event.
Grid Marshals –Grid sheets are provided for each event by the Timing team, and it is the Grid Marshals responsibility to assemble the vehicles in this nominated sequence prior to each event.
Starter – Essentially starts and finishes the races from a position above the start/finish line. Lights, flags and signal boards are used by the Starters to control the start and finish of events as well as to convey control messages to individual drivers all in accordance with directives from Race Control.
Race Control – Control the event, including emergencies, maintain the event timetable and program and modify as necessary, apply Motorsport Australia rules and event supplementary regulations, co-ordinate officials at the event, manage incidents, ensure emergency plan is implemented when and if needed, liaise with civil authorities, ensure relevant permissions are obtained and more.
Event Administration – The roles of event administration include: organisation of the event, distribution of relevant paperwork, schedule of the event, arranging officials, monitoring and fine tuning the event.
Stewards – Stewards adjudicate upon any dispute or protest arising during an event and are also responsible for ensuring the competition is conducted safely.
Timing – Timekeepers register competitors times and produce results using timing equipment.
Scrutineers– Scrutineers are responsible for checking the compliance of vehicles to the eligibility and safety requirements of Motorsport Australia National Competition Rules.
Crash/Recovery Team – This team, together with a range of vehicles for tow, lift and recovery are on standby during race meetings, ready to attend any incident which requires a vehicle to be "recovered".
Fire Crew– Fire and rescue marshals attend to fires within competition vehicles and on the track and are responsible for the extrication of competitors from their vehicles if required.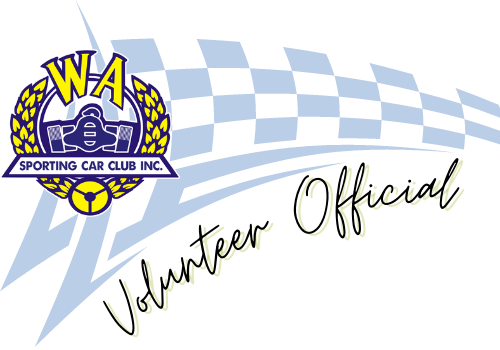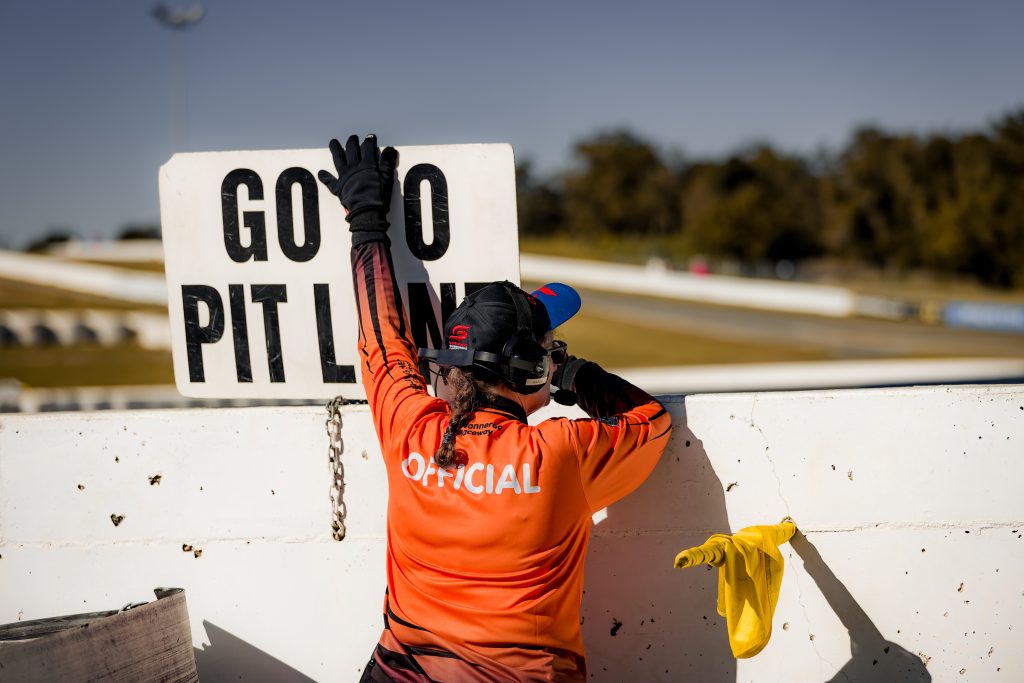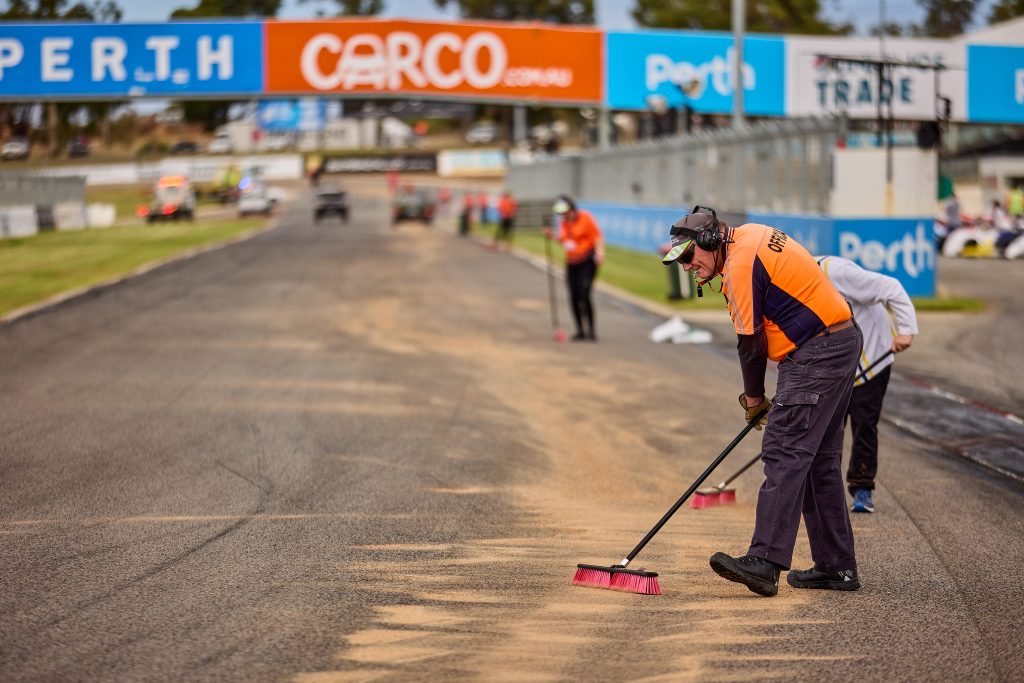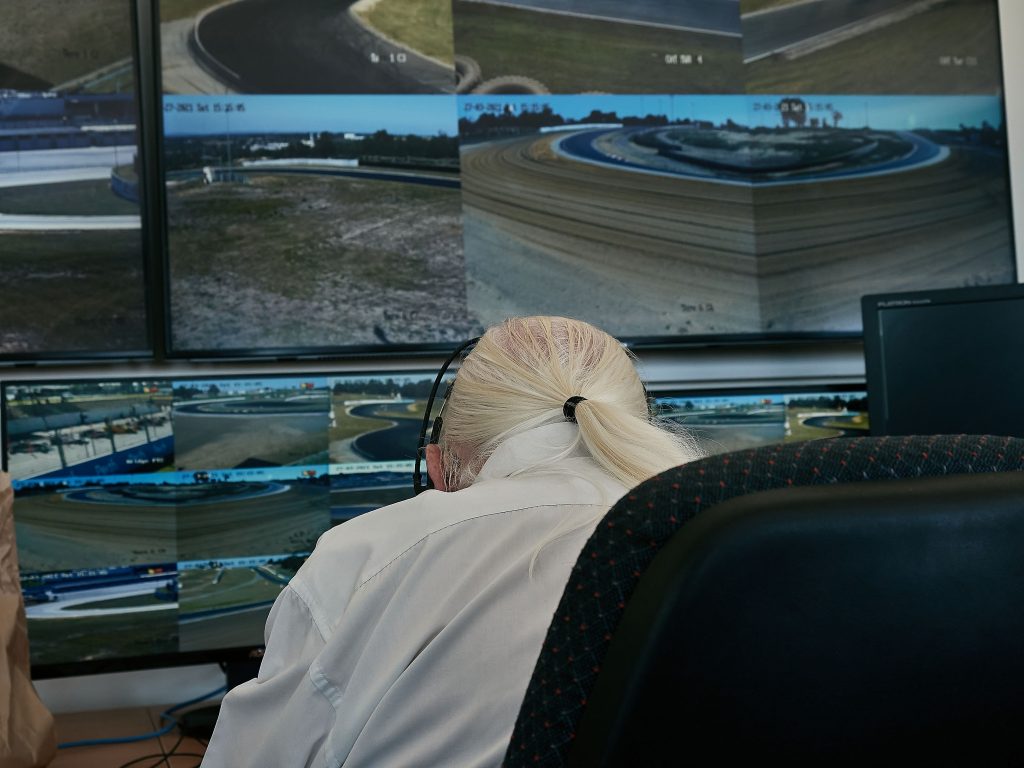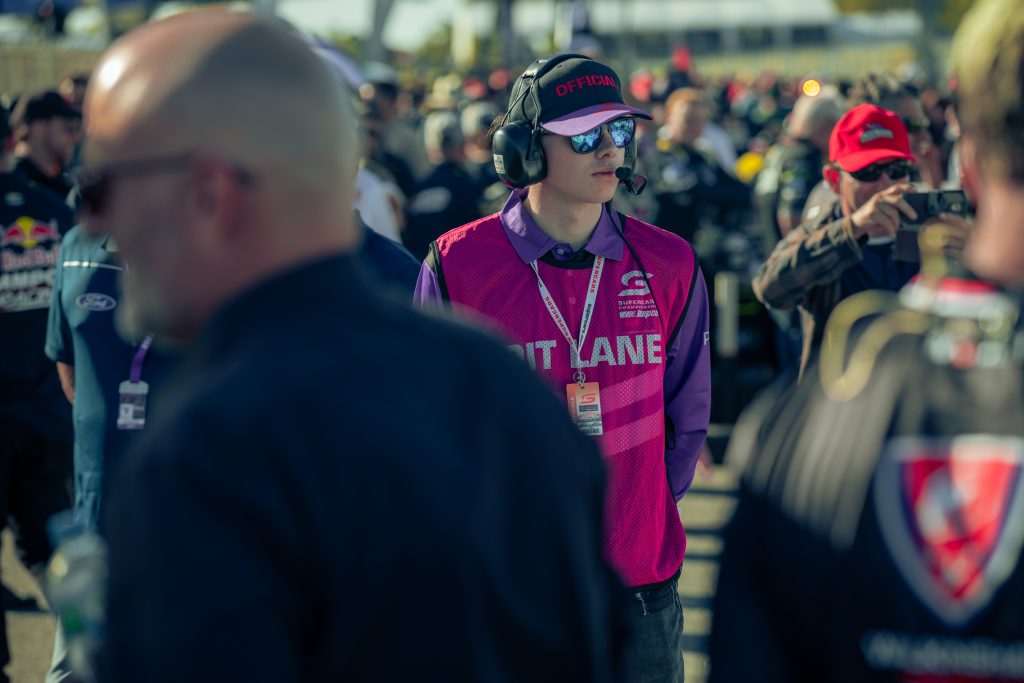 Current Volunteering Opportunities