The September WASCC race meeting was a great success, with the Formula Vee's turning on some spectacular racing for the BM Graphics and Morton Plate, as well as the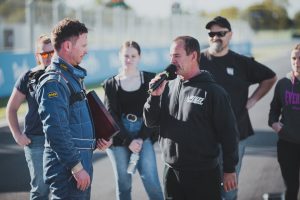 Formula 1000's + 6ST Sportscars for the Kostera Cup. What a show we had from the open wheel categories, keep it up folks! We want to shout out and say a big thank you to our hardworking volunteers and officials.
As usual during September, our Wanneroo facility has been busy with plenty of events and activities. These have included Tuning Days, Drift Practice, bike ride days and a Porsche dealership promo day, Stay Upright bike rider training, Saloon Cars sponsor night, V8 Race Experience, as well as WA Police and FMG. It's great to see such high utilisation of the track and facilities.
The contingent from WA came back with the top prizes from the Rightway Saloon Car Nationals in Darwin. Congratulations to Grant Johnson who won Pro class and Nick Hanlon who took out the Pro AM title. A complete write up is in this newsletter.  It's almost delivery day for the new WASCC  Customer Management System.  The testing phase is complete and the team are preparing information packages for rollout.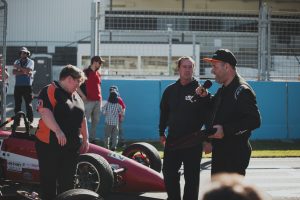 The October race meeting is a 2-day event and it's going to be a cracker. Up for grabs will be the Torque Trophy for the Street Cars, and Trevor Roy Young Memorial for the Historic category.  Good luck to all competitors, and thanks in advance to our officials and management team.
October is also busy with other events. One very important activity is the Arise Racing Lap Challenge for Telethon 2019. WASCC are proud to support Arise Racing's ongoing efforts for such a great cause, donating track time to run their "Top Gear" style lap challenge. We've also got Powercruise 2019, WASCC Competition Driving School, and Audi are running a big promo event, so another big month is ahead.
Wishing you smooth running and quick laps!